Demands
made of your energy
Extreme
physical activity
In an ideal world,
job roles would be structured
to accomodate the
fluctuation of our hormones,
even if we're the ones
implementing the boundaries.
​
Eventually it will be
standard practice.
Since this isn't the case yet,
it's up to you to create space
to honour this cyclic occurance.
​
​
​
If you don't,
who else will?
​
​
Even if you can't go
off-grid totally,
setting aside an evening/
a block of time
as you menstruate to fall into
the realms of magic and mysticism, honouring what your body needs
and your energy levels
is a major act of self love.
This self-acknowledgement
is no small feat,
but it tells the
Universe that you're important,
worthy and
valuable
and that your
energetic state is both
valid and changing.
​
It's all about the subtle shifts
to honour the magic
in and around you.
​
​
These small acts
compounded create
significant changes to
your wellbeing,
mental equanimity
and
overall perspective.
Access to alpha/theta waves
is likely during this phase.
Thinking is more visual
than spoken/thought/linguistic.
This makes space
for trance states
and connection to the
astral realms.
In fact, this whole phase is
somewhat of a trance state.
​
The occipital lobe
is the visual processing centre
of the brain,
like a projector
at the back of a cinema.
​
During this phase
take deep breaths
bringing awareness
to the back of your brain.
​
Prepare to see in pictures/scenarios/visions
or
simply receive a 'knowingness' about what you
need to know next.
[ information comes not necessarily in linear formation ]
Have a notepad at the ready to take notes which you can follow up on post-bleeding during the
Follicular phase.
Feel into your aura.
Feel how it feels
to be you on your own.
​
In this space of solitude,
you will be pleasantly surprised
about the thoughts you have,
the inspiration which strikes you.
​
​
​
​
Whatever comes up
will be exactly what
you need to hear/see/experience.
​
​
Ideas to enhance your operations,
your relationships,
your business.
Long stored memories from childhood.
​
Past life experiences.
Answers to questions.
Points of focus
will present themselves.
​
​
8th house
- Attraction/magnetism
- Subconsious desire
- Mysticism
- Psychic Awareness
- Death/Rebirth
12th house
- The subconconsious mind
- Astral realms
/ alternate dimensions / dreams
- Timelessness
- Surrender
- Intuition
- Universal love
- The collective
4th house
- Home
- Comfort
- Roots/Ancestry
- Emotions
- Privacy
- Inheritied gifts
- First emotional experiences
​
​
The Water houses
hold a great deal of wisdom.
​
​
​
Consider the discoveries of Dr Emoto.
With 3 dishes of water,
Dr Emoto sent/spoke words and intentions of love/appreciation
toward one,
hate/anger to another
and
ignored another one entirely.
Over a short period,
the molecular structure of the water
changed per dish,
creating beautiful geometric crystals
as a result of positive intention, discordant structures
from negative words,
and a complete mess in the dish
which was overlooked
entirely.
Water is succeptible
to energy/intention.
How do you want
your molecules arranged?
Even if you have zero placements in
Cancer, Scorpio or Pisces —
they still make up
a quarter of your natal chart.
​
​

It is totally reasonable
to ask your cells
to organise so that
traces of behaviours no longer wanted
or
thought patterns no longer required
are released with your bleed.
​
​
It might takes several cycles
to release a certain energy
depending on how
engrained the message,
but intention alone
is enough to
begin the process.
​
​
Try this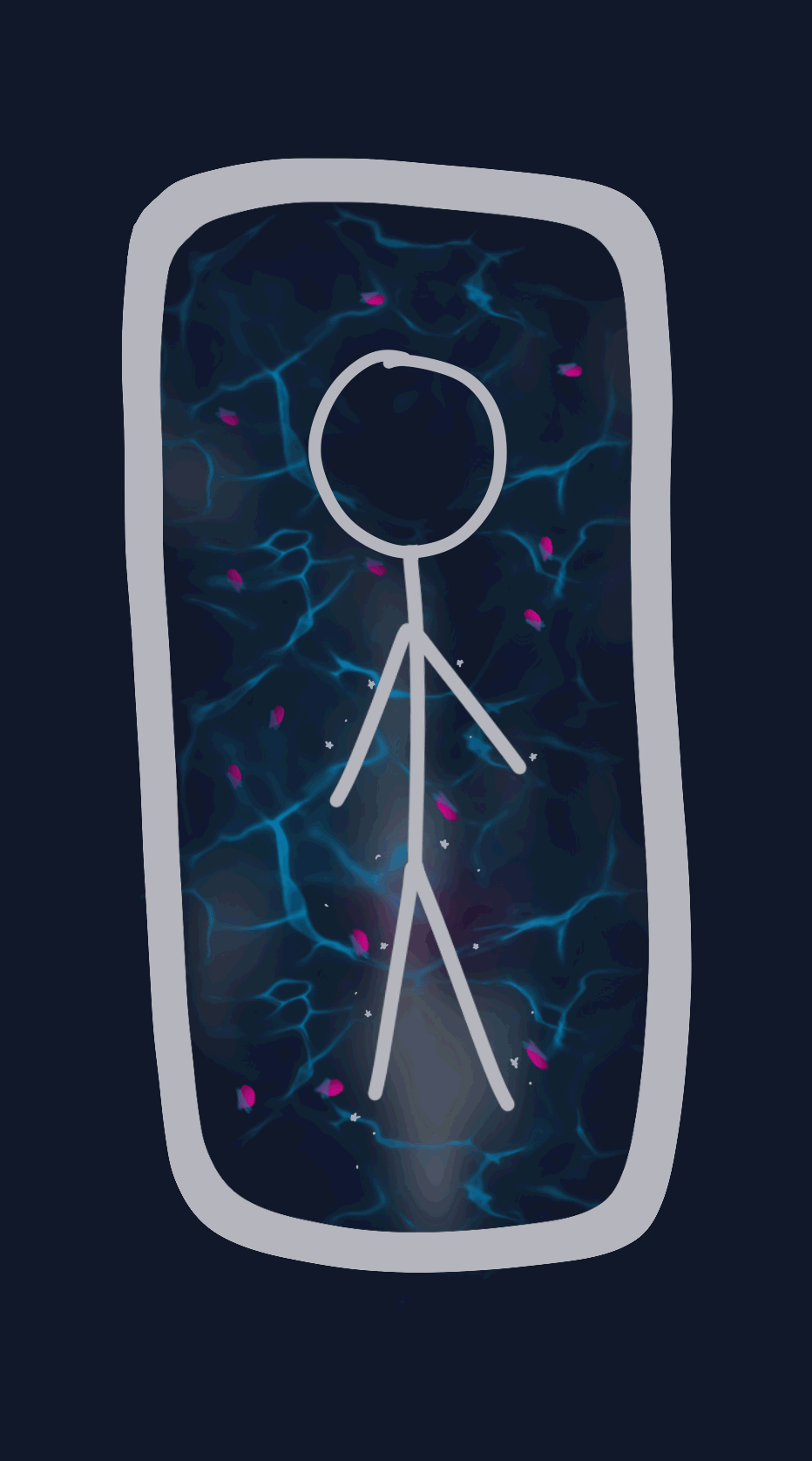 Breathe into
stuck areas.
Feel 'survival'
energy move
and release
Notice your body
reshaping itself.
Focus on the
space
between
cells,
letting the energy circulate.
Be sure to leave the water,
when you first get the inclination.
​
​
Have a fresh towel
+ comfy robe at the ready
Try not to pack yourself
into tight garments immediately.
​
Be free for a moment.
Notice if you're holding.
Notice any numb areas.
​
Particularly in your feet.
​
*stretch, writhe, curl up, walk, dance, lay
​
Move* as required.
​
​
​
​
​
​
And give your body
space to expand.
​
Give thanks before
consumption
​
Enhance liquids
with an intention
to flush out
old energy
and replace
with clear
and light
vibes

Imagine this charged water seeping
through your lymphatic system,
lubricating,
encouraging flow.
Keep some time free
after this to be with yourself.
Take notes,
put bare feet on Earth,
don't think too hard,
just continue to
notice your energy.
With presence you begin
to viscerally f e e l your power,
what it means to
tend to your energy like this.
The keys to your
expansion
are in the
areas you're holding
MAKE IT SACRED
​
Light some candles,
arrange your favourite crystals,
play some calm music
and simply BE in your space.
​
Bring your energy close
and feel your vibration.
​
What would make you
more comfortable?
​
No jeans
No bra
No constriction
ACCESS NEPTUNE VIBES
​
​
Ask the subconscious mind to
sort out your problems
while you lose sense of time
by following artistic urges.
​
Your sub-consious mind
(autonomic nervous system)
takes care of digestion,
respiration,
perspiration -
these key components
to your survival.
​
Practice an act of
s u r r e n d e r
by giving concerns to your subconscious to sort,
at least temporarily.
​
Taking a break from
the specifics (beta)
by tempering brainwaves
to alpha waves
space is created for
new perspectives
to emerge.
​
BE OPEN TO RECEIVING
​
​
Tuning into nature,
the richness of your surroundings
and acknowledging this is also
your natural state
is a simple way to
open your channels.
​
​
Fall into the quiet.
​
Soften into 'what is'.
​
​
​
When you do,
whole worlds
open up.
​
​
​
​